Chilling Effects database has a "chilling effect" on creators' ability to protect their work from online pirates
If you send a DMCA notice to Google to report pirated content you're likely to receive an email response that includes a stern warning (see example below) that a copy of your DMCA notice will be forwarded to the Chilling Efffects Clearinghouse for publication on their website.  Why?  Well, according to the C.E.C. they maintain a "Cease and Desist" database in order to document what they refer  as "the chill." According to their website, this is done because "Anecdotal evidence suggests that some individuals and corporations are using intellectual property and other laws to silence other online users."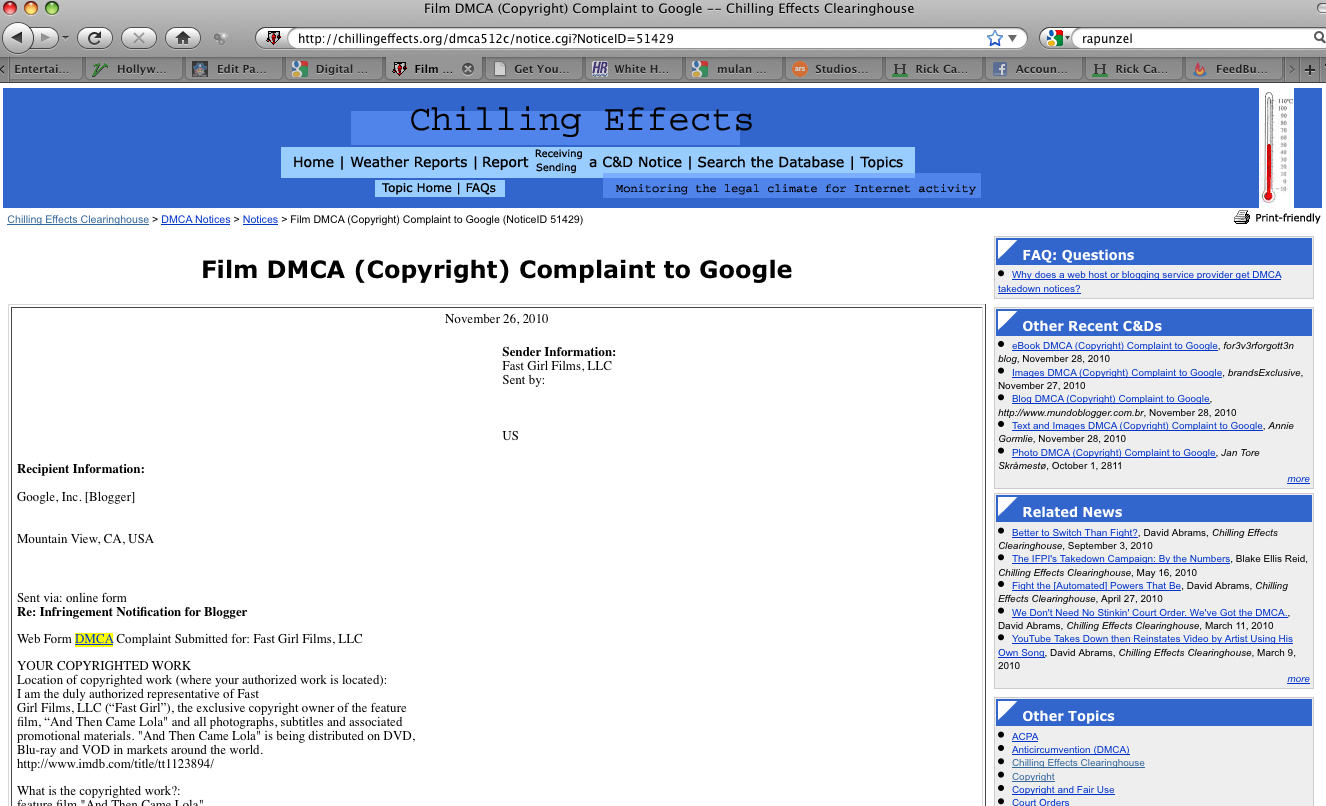 Apparently those operating the Chilling Effects Clearinghouse see no need to differentiate  between the illegal activities of "online pirates" from those of legitimate "online users"
For Google, these emails are clearly an ill-conceived attempt to intimidate those whose rights have actually been infringed.  As I mentioned earlier in my blog, it's ironic that the only thing being "chilled" in this scenario is the legitimate right of content creators to earn a living through their work.
Apparently our complaint was legitimate, despite being posted on the C.E.C. website.
For the record, the DMCA notices (above) led to the infringing content being removed.  Here's what the reported pages looks like now….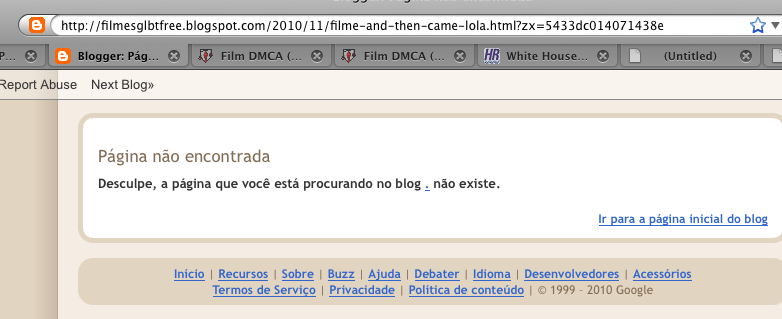 As it turns out, each and every one of our DMCA complaints to Google (posted on C.E. C.) have been legitimate and legal.   And so it goes….